"The main goal is to win the tournament"
Everton had a great start at the Otten Cup tournament. In the opening match they beat Red Bull Brasil with 3-0. We spoke with Everton captain Ryan Astley and asked him about his first experiences.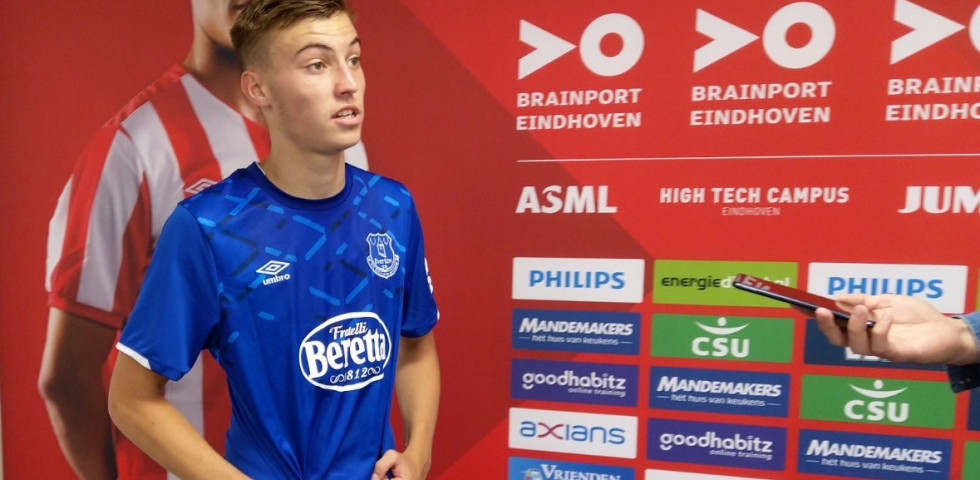 You had a great start at the Otten Cup. What did you think about your first match?

We said before the match that we had to work hard, play the way we know we can play and get the win. We did that. The most satisfying is the way we played and also our work rate was top notch. That resulted in a win with 3 great goals.

What do you think is typical for your squad?

We expect to score every game, because we have brilliant forward players. If we keep our shape at the back, we always know we have chances to win the match.

Do you have a specific goal for this tournament?

We have a way we want to play, but the main goal is to win the tournament. We had a good start.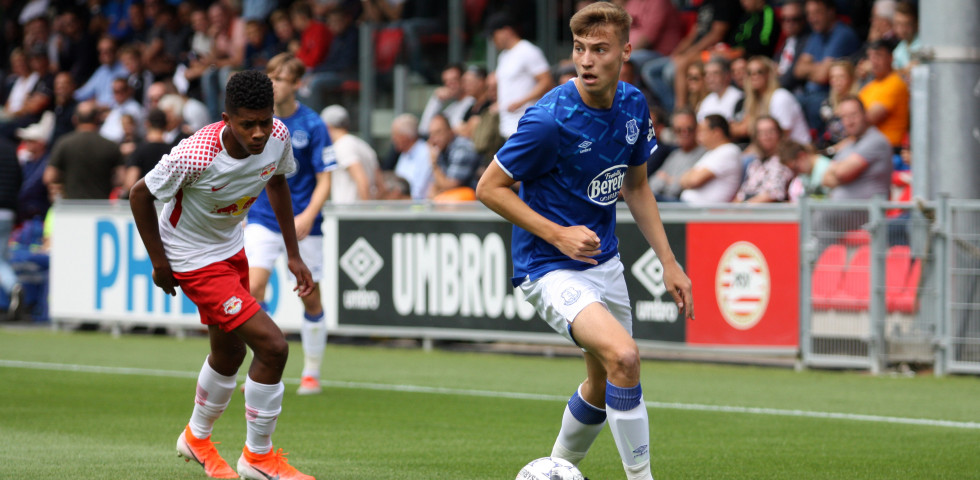 Tomorrow you play two matches in one day. How do you think you're gonna get through that?

We've had a great pre-season so we are all fit and ready. We have a big squad with great quality. We're gonna rest and recover tonight and tomorrow we're at it.

PSV Campus the Herdgang is just reopened after renovation. What do you think of this?

Very nice, very smart. The pitch is also unreal, it looks like a carpet. It really looks good and so are all the facilities.