Bellamy: 'We are really driven towards the first team'
Craig Bellamy has joined Anderlecht this summer. He is the head coach of Anderlecht oldest youth team. We spoke with Bellamy after the 1-2 loss against Everton.

What are your thoughts about the match against Everton?

We did good. We were good the first game as well. The way we played, the way we dominated the ball. The angles we create, the system that we use, the way that we're trying to press; it's so important for us. We are really driven towards the first team. We already have some players who played there. The gap between the way we play and how the first team plays has to be very similar. We have to mirror what they do en produce players who are ready.

Was it just bad luck that you lost today?

We conceded the goals from a set piece and a penalty. We will not compromise on our identity, not lose our identity. We don't play long balls, but we find solutions. The players are really intelligent to find the solutions. We can switch formations during the game and the players are very adaptable due to the coaches that worked with them in the past. Our ideas are more important than the result. I hate losing, but the reason I'm here is to produce players for the first team. At Anderlecht I can work on one of the highest levels in youth football.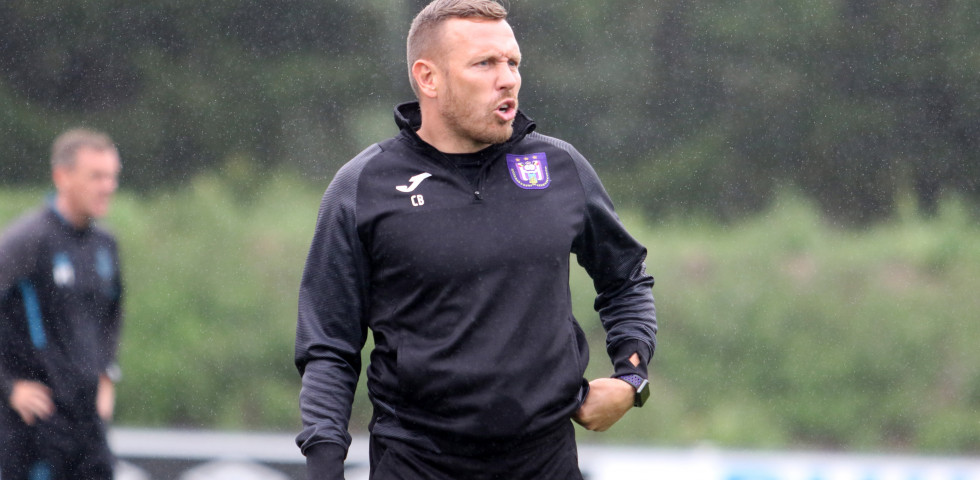 You recently started at Anderlecht. What are your first impressions?

Very very good. They are technically very good, and very young. That's Anderlecht. We believe in youth. What I like is that the players we have here, are players who can play on this tournament for the next 2 or 3 years. We have four under 16 players. For example Alonzo Engwanda. I haven't seen a better player, he is 16 years of age. That's what Anderlecht is. Look at the first team, the average age is 22 years old. That's what I like the most and that's why working in development is a dream job in a club like Anderlecht.